About Our Water Restoration Services in Whitehorse
What is a water restoration technician?
More than just removing excess water, IICRC-certified restorers have the knowledge and equipment to further dry a home or facility (including substructure materials) completely back to pre-loss conditions. Through timely response and careful monitoring of water damage, mold and other health issues can be prevented. If water damage has been present too long, mold will occur.
All IICRC-certified professionals have the training and experience to identify moisture sources, evaluate mold growth (visible or suspected), contain damage, and remove contamination and dry materials to ensure that mold will not return.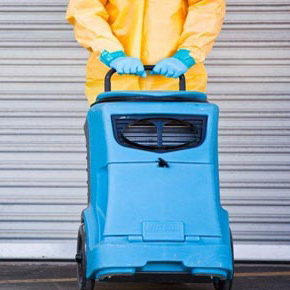 ANSI/IICRC S500-2006 Standard for Professional Water Damage Restoration is a procedural standard. It is based on reliable restoration principles, research, and practical experience. In addition, there has been extensive consultation and information obtained from numerous sources. These sources include, but are not necessarily limited to the scientific community, international, national, and regional trade associations serving the professional restoration industry, chemical formulators and equipment manufacturers, cleaning and restoration training schools, restoration service companies, the insurance industry, allied trades persons and others with specialized experience. It is subject to further revision as developments occur in technology, testing, and processing procedures.